Alpacr is a new and exciting social-networking platform connecting the world through travel and adventure.
Whether you're Backpacking in Europe, Kayaking in the US, or Skiing in the Canada, Alpacr is the voice of your adventure.
Create your profile, and share all of your adventurous experiences. Show off your travels by posting trips to map out where you've been, and write about and add as many photos as you like.
Follow your friends and influencers as they travel around the world.
Discover new bucket list places to visit, meet travel mates, or plan your next city break vacation.
Use the local adventurer feature to get advice and meet other solo travellers wherever you are in the world.
Whether you're a solo traveller and looking to meetup with a travel buddy, on a road trip sharing photos, or want to show off the countries you have visited, Alpacr is the travel social network for you.
Launched in 2018, Alpacr has had tremendous success. Most notably this includes being the winner of the Virgin Voom pitch competition, hosted by Sir Richard Branson.
The team behind Alpacr also includes Tyler Droll as a Non-Executive Director. Tyler is a former Forbes 30 under 30, and the former CEO of YikYak, a social-networking app worth $400m after one year.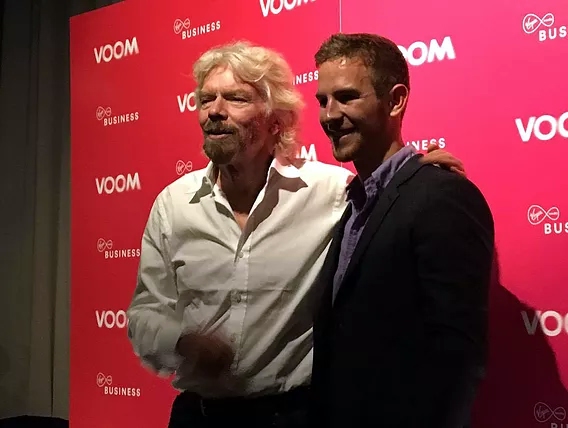 Sir Richard Branson and Alpacr Founder Dan Swygart