There is no unifying platform for travel and adventure. Currently the market has to use over 10 different apps for posting content, search and discovering, meeting others, and booking trips.
The second generation of social media is rising with a concentration on big niche areas. Alpacr dominates Travel and Adventure, and is the social platform connecting the world through travel and adventure.
Alpacr simplifies the use of many different platforms... TripAdvisor, Pinterest, Instagram, Facebook, Booking.com and more. Whilst offering unique user enhancing and usability features and interface, which currently do not exist on the market.
Alpacr is being developed to be one simple platform allowing users to:
Build in-depth profiles of their travel and adventure experiences, including photos, videos, blogs, maps of their journey.
Consume content though their newsfeed, tailored to user interests using machine learning, and sourcing content internally and externally from the platform.
Search and discover incso you redible user generated content through different geographical locations, and allowing users to see different businesses with in-app booking on a global scale.
Meet other Alpacr users nearby, and connect based on similar matched interested (e.g. Kayaking).
Whether you're backpacking around Asia, kayaking in the US, or skiing in France, Alpacr is the voice of your adventure.
Launched in 2018, Alpacr has had tremendous success. Most notably this includes being the winner of the Virgin Voom pitch competition, hosted by Sir Richard Branson.
We have an incredible team behind Alpacr. This includes Tyler Droll as a Non-Executive Director. Tyler is a former Forbes 30 under 30, and the former CEO of YikYak, a social-networking app worth $400m after one year. Alpacr's CEO was named in the Top 10 Entrepreneurs in the UK under 25. Alpacr also came No.11 on the NatWest PowerUp Index 100, out of UK Startups.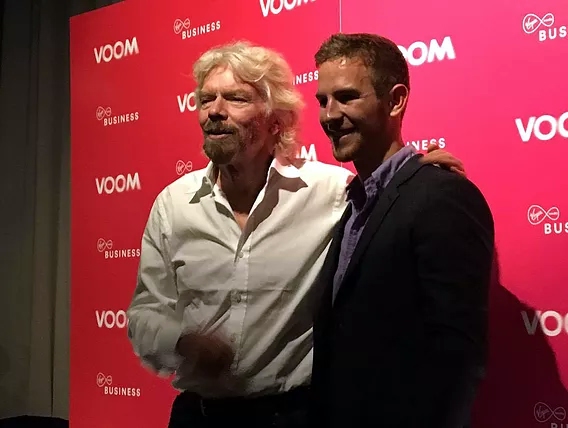 Sir Richard Branson and Alpacr Founder Dan Swygart