4 Sure Ways to Deal with Homesickness While Travelling
Fri, 25 October 2019
4 Sure Ways to Deal with Homesickness While Travelling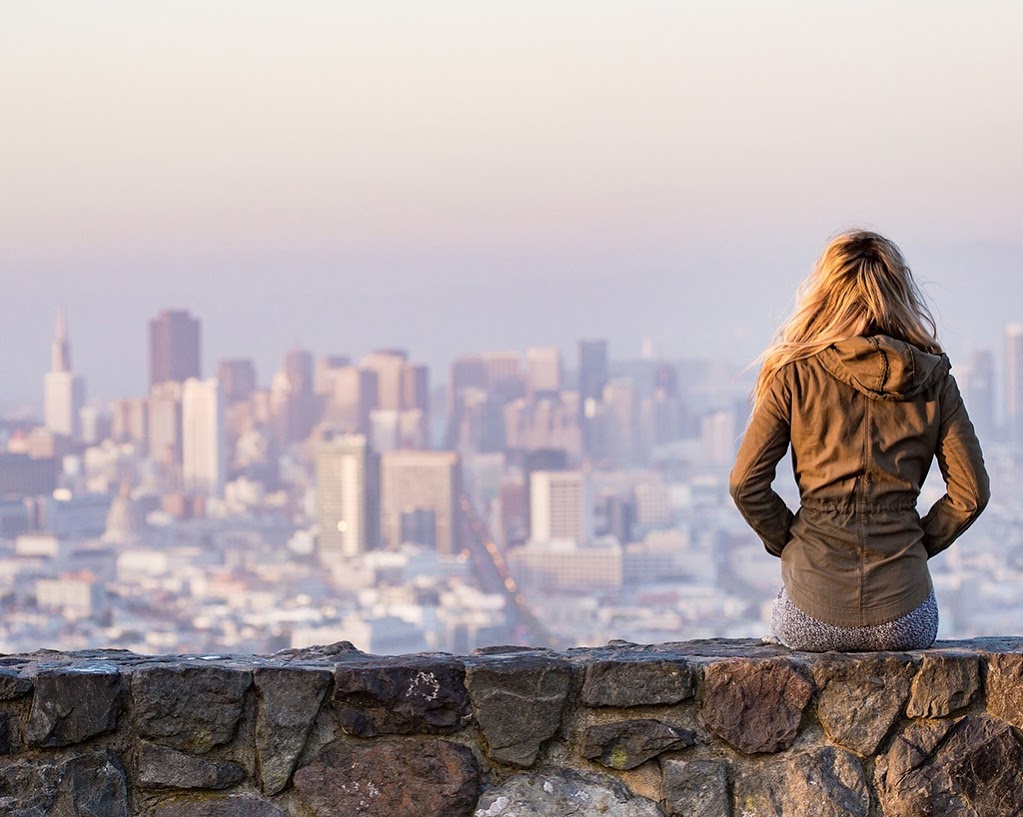 Long term travel… most people only dream of it and here you are, immersed in the most interesting cultures, new and unique sceneries, and entirely new experiences, but suddenly you feel this cloud of loneliness sweep over you. A feeling of isolation, despondence, and confusion of the direction you're going in life that you cannot seem to shake (regardless if you are surrounded by others).
Homesickness is inescapable, especially for those experiencing travel for more extended periods of time such as travel bloggers or those in the field of remote work. As much as this feeling of melancholy seems unshakable, there are ways to deal with homesickness while travelling so you can learn to enjoy to enjoy your traveling journey again.
Whether your homesickness stems from a feeling of being isolated in the specific location you're in, the feeling of low spirits from no one fully understanding your choice of lifestyle, from that feeling of desperately wanting to share this incredible travel journey with someone special so you're missing those closest to you back home, or simply from being mentally/physically exhausted from travelling long-term and wanting some familiarity back into your life, it's important to know how to deal with homesickness abroad.
Here a 4 ways to cope with your homesickness while travelling:
1. Spend Time with Other People
I know, this seems a little daunting because your low spirits prevent you from wanting to be around other people, and let's be honest, you rather just sulk in your loneliness until it subsides, but it is truly an excellent way to combat melancholy.
You can join a local community or even a travel community such as the travel and adventure blogging app, Alpacr, to increase your chances of meeting someone who can make you forget all about how you're currently feeling. Alpacr has a local adventurer feature where you can easily connect and choose to meet other travellers nearby. You can also join a day tour or stay in hostels to encourage interacting with other travellers. As a travel blogging app, Alpacr is a great source to find hostels that other avid travellers have found incredibly fun, such as Mad Monkey Hostel in Indonesia. Find incredible trip posts on Alpacr and read authentic travel experiences from a rapidly growing travel community!
2. Stay Connected to Home
Find time to reconnect with the people you care about back in your home country on a regular basis. This will help you to regain a sense of familiarity in your routine if you reach out to family members and friends back home over the phone, or even better, on video chat. It's always great to catch up and share your feelings and travel experiences with the people who understand you most. Don't hesitate to ask them to reach out to you, instead of you always initiating the catching up because it's always a great feeling to know someone is thinking of you and takes the time to call you. This may require some forethought pre-planning due to time differences, but it's sure to elevate your mood!
3. Positive Reflection & Journaling
It's true, no matter how much you love to travel, you will most likely reach a point in your travel where you miss familiarity, family and friends back home, and that sense of routine that long-term travel doesn't always allow for. As much as you feel urged to dwell on the feeling of homesickness while travelling, it's not going to subside those feelings if you do.
Instead, start your morning with a positive reflection on your travels so far (what you've done, how hard you worked in order to be traveling, the incredible people that you've met along the way, the beautiful places you've seen, or the destinations you're still looking forward to seeing during your trip). Take it one step forward and write down all those positive thoughts in a journal! If you find yourself reverting to a negative thought, it's okay, just offset it with a positive reflection or statement.
Alpacr, the travel blogging and adventure blogging app, is perfect for documenting your experiences whilst travelling. Use it as a journal to share your feelings and thoughts about your travel journey with family, friends, and fellow travellers!
4. Occupy Your Time with a New Hobby/Activity
Whilst you're constantly traveling to new environments and meeting new people, pick up a new hobby that you can occupy your time with. Sometimes the lack of routine can get overwhelming and that's when you start missing home so finding something consistent in your week to occupy your time with may help tremendously. When you find something that you can enjoy intently focusing on (whether just 30 minutes a day or hours), your mind can set aside the feelings of missing home for those moments and you can feel proud of investing your energy into a hobby instead.
Some great hobbies or activities to pick up whilst traveling are reading, learning a new language (find a class or teach yourself), delve into travel photography, or volunteer in the community you're in; (GoAbroad.com offers extensive details on finding language programs and volunteer programs abroad). You could also look for remote work online to invest time in while you travel to avoid the dreaded feeling of homesickness that people often find themselves feeling on longer stints of travel. Not only is it a good way to divert your thoughts to something more productive, but it also brings in a little extra cash to spend on your travels!
Join a rapidly growing travel community on the travel blogging and adventure blogging app, Alpacr! Find travel inspiration, meet other travellers, and share your unique travel memories and stories with fellow travellers!