Alpacr - The Backpacking App: User of the Week
Tue, 07 May 2019
Alpacr is the exciting new backpacking app and travel diary connecting the world through travel and adventure. To achieve that goal, we are focusing on various topics such as environmental issues, gender balance, female empowerment and multiculturalism in general.
In addition we have decided to publish short blog posts on a weekly basis and interviews from our backpacking community's posts on the backpacking app; Alpacr.
One of our top users is Laura Butler, an avid traveller who has recently travelled to Singapore. We decided to publish her short story and thus we have asked her a few questions regarding this trip and her opinion on using our backpacker app.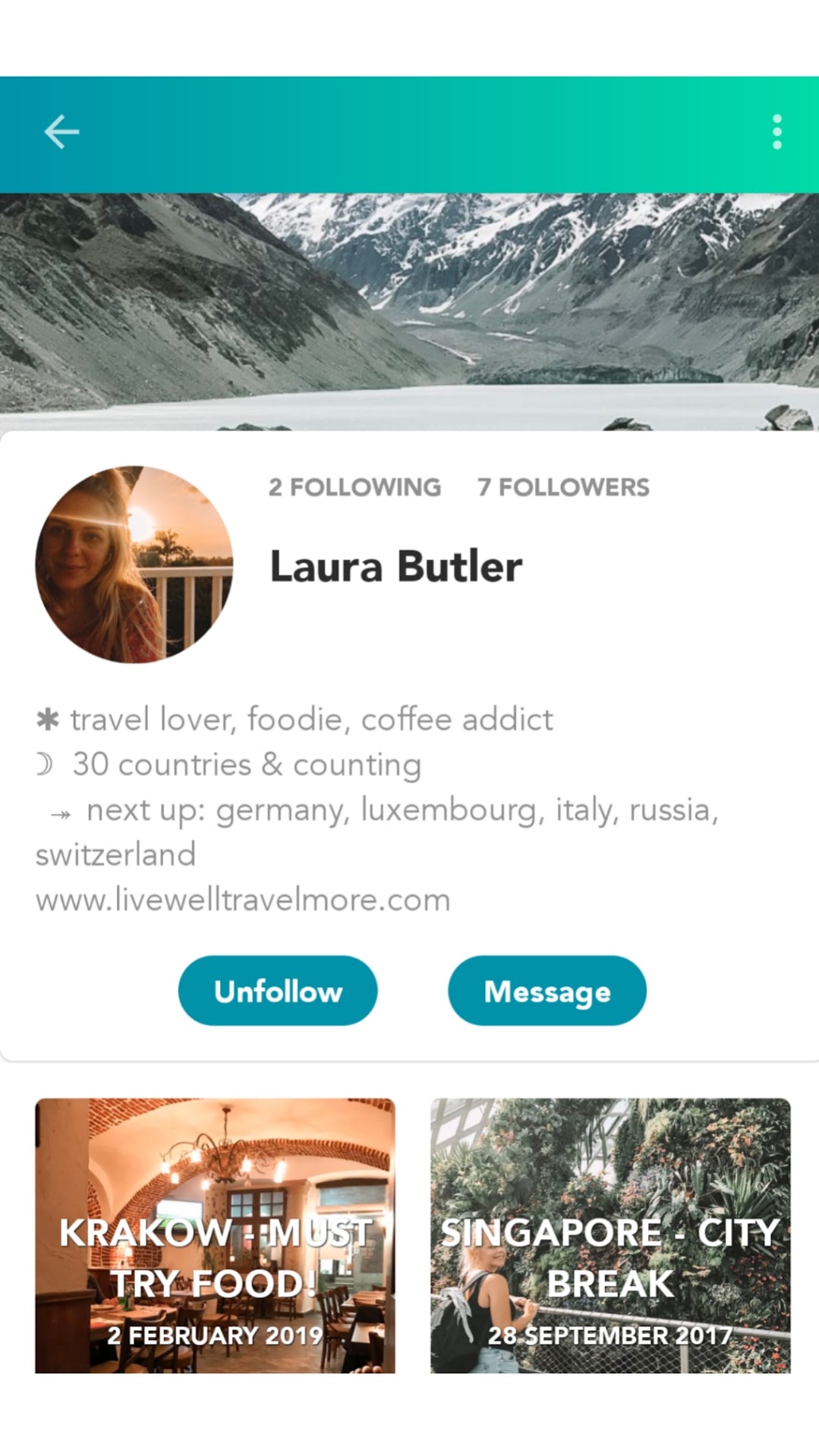 Trip post by backpacker: Laura Butler.
Top 5 tips on How to Spend a Long Weekend in Singapore!
1. Marina Bay Sands
If you have the budget and opportunity you must stay at the Marina Bay Sands hotel! It is pricey, but even if you only stay one night it means you can make use of the infinity pool on the rood, which was definitely the highlight of the hotel for me. The hotel is beautiful, the rooms are huge and the room service is even better. It's the perfect way to kick start your long weekend in the beautiful city of Singapore.
2. Art Science Museum
After a relaxing night at the Marina Bay Sands, your next stop should be the Art science museum. Right outside the hotel, you will see the lotus shaped building, and as a Marina Bay guest you will also get discounted entrance. In the museum you can see some really cool exhibitions, including the Instagram famous light room.
3. Gardens by the Bay
No trip to Singapore is complete without a visit to the Gardens by the Bay, both at night and during the day. This is also right by the Marina Bay Sands, so is the perfect location to make two trips. During the day you will be able to visit Flower Dome and the Cloud Forest (which houses the largest indoor waterfall in the world). You can also go up onto Skywalk for amazing views of the city skyline. Head back to the gardens at night to see them completely illuminated!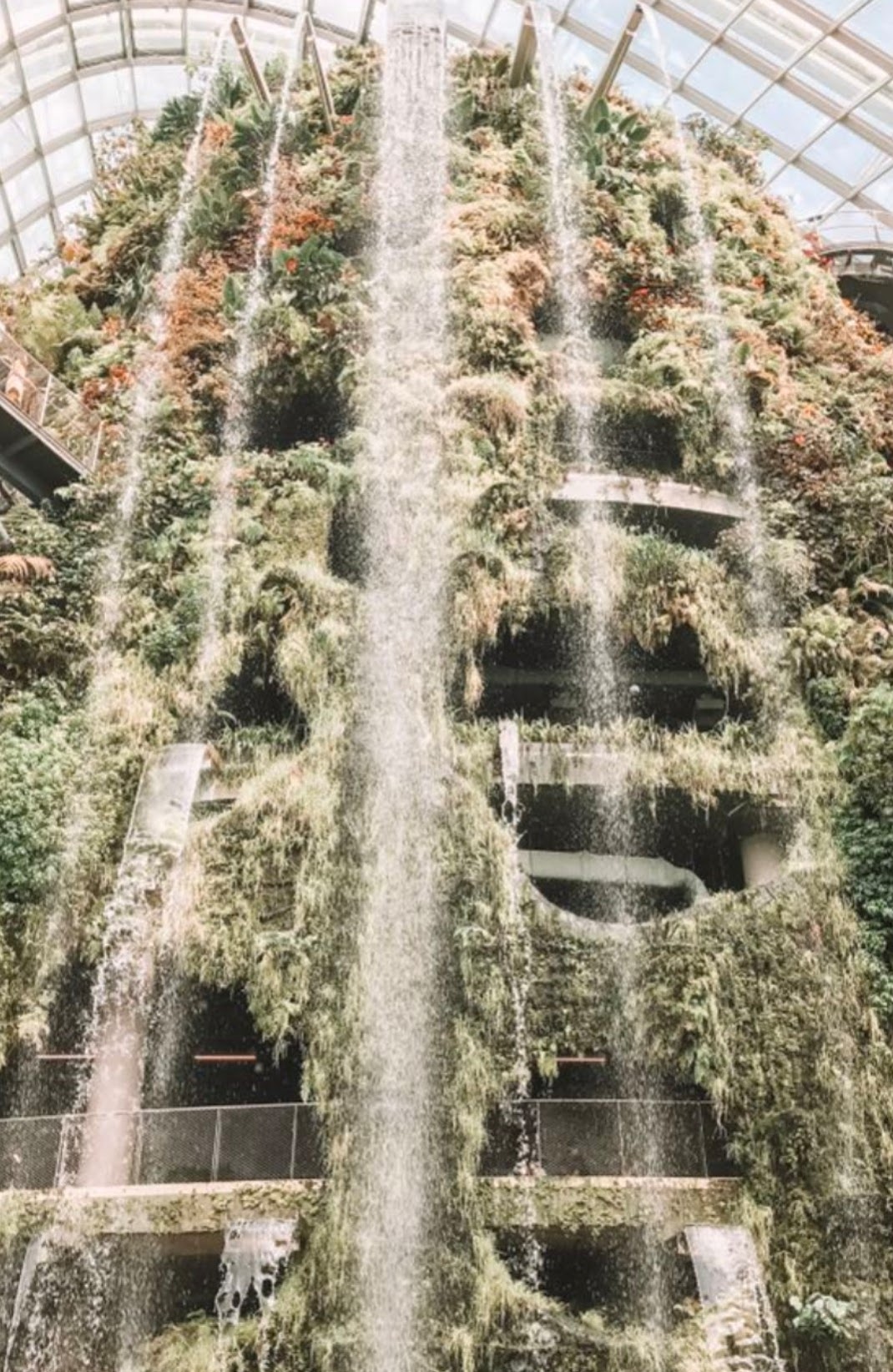 4. Chinatown and Little India
Another favourite part of my trip to Singapore was to see the diverse neighbourhoods in the city. After our night at the Marina Bay we moved to a hostel in Chinatown, which was right by the food market, which had loads of amazing options. Jump on the metro and you can head to Little India, where you can see huge statue elephants, a vibrant market and beautifully colourful buildings and wall art.
5. Universal Studios
Finally, for the adrenaline junkies, a trip to Universal Studios is the perfect end to a long weekend. You'll find this famous theme park just a short uber ride away from the city, on Sentosa Island. If you're looking to get out of the city, but roller-coasters aren't your thing, Sentosa also has amazing beaches and a Skytower which panoramic views can stretch as far as Indonesia.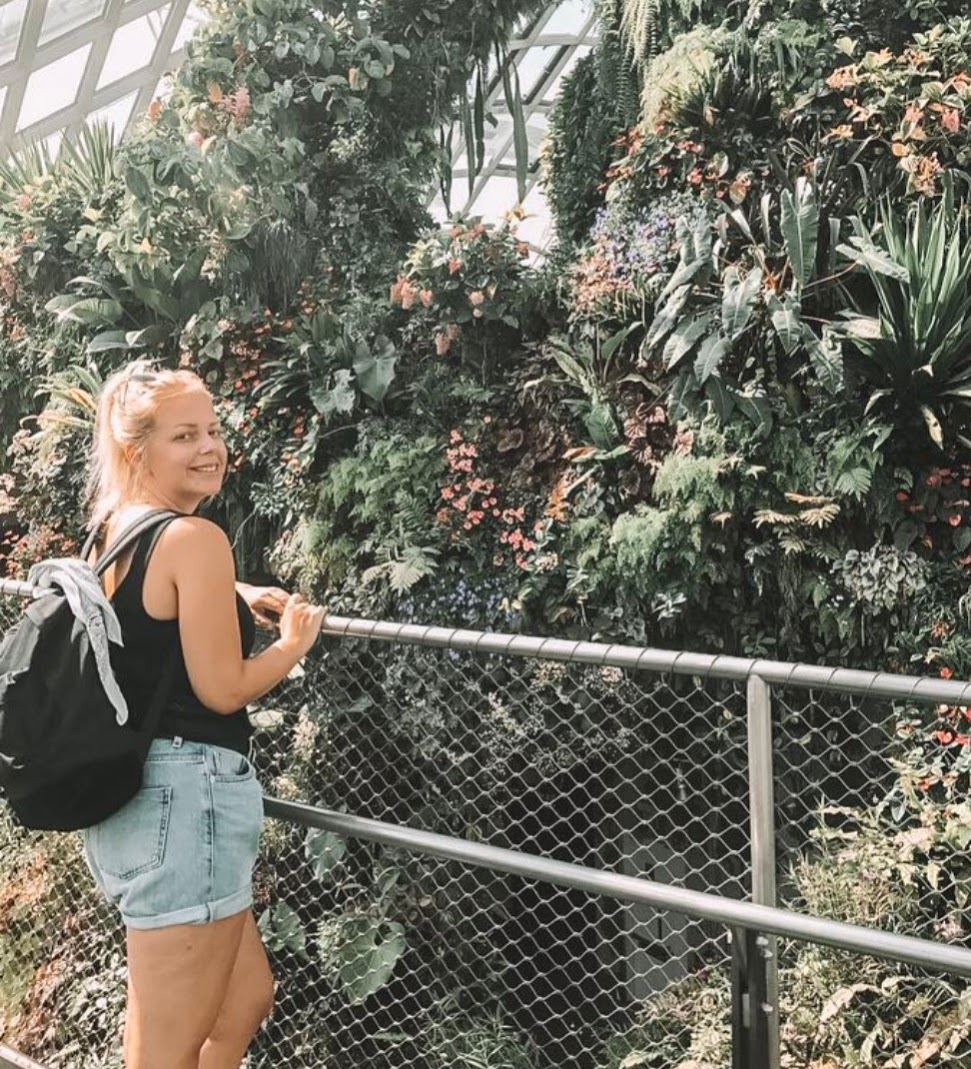 At the end, we asked Laura to give us a brief feedback about our app:
Dear Laura, have you enjoyed using our backpacking app and why?
I've loved using the app! It's super easy to create your own tips, and all the information on there is great. I'll be sharing some more tips very soon :)
Is Singapore your favourite destination?
This is such a hard question as I love so many different places for so many different reasons, but it's definitely one of my favourite city break destinations. It's so different to any other city and there is so much variety in what to see and do.
Would you recommend other backpackers to use the app?
I definitely recommend Alpacr app! If you're looking for trip inspiration it's the perfect place to look, as it gives you beautiful photos, but more information than a post on Instagram, without having to go searching on the internet for information. Everyone's tips are so useful and perfectly curated.
Thank you Laura and to all that are using our backpacking app. Be sure to keep updated because in the following weeks your blog post may end up on our webpage!
Follow the Pack on our backpacking app: Alpacr.
Discover our last blog: The Ultimate Guide to Columbia