Backpacking App User of the Week: Anna-Maria Gittins
Thu, 13 June 2019
Edinburgh is a city of beautiful architecture and you can find fascinating landscapes around the city. As one of the most notable and interesting places to visit in Scotland, one of our user decided to visit Edinburgh among other choices so take a read on her experience!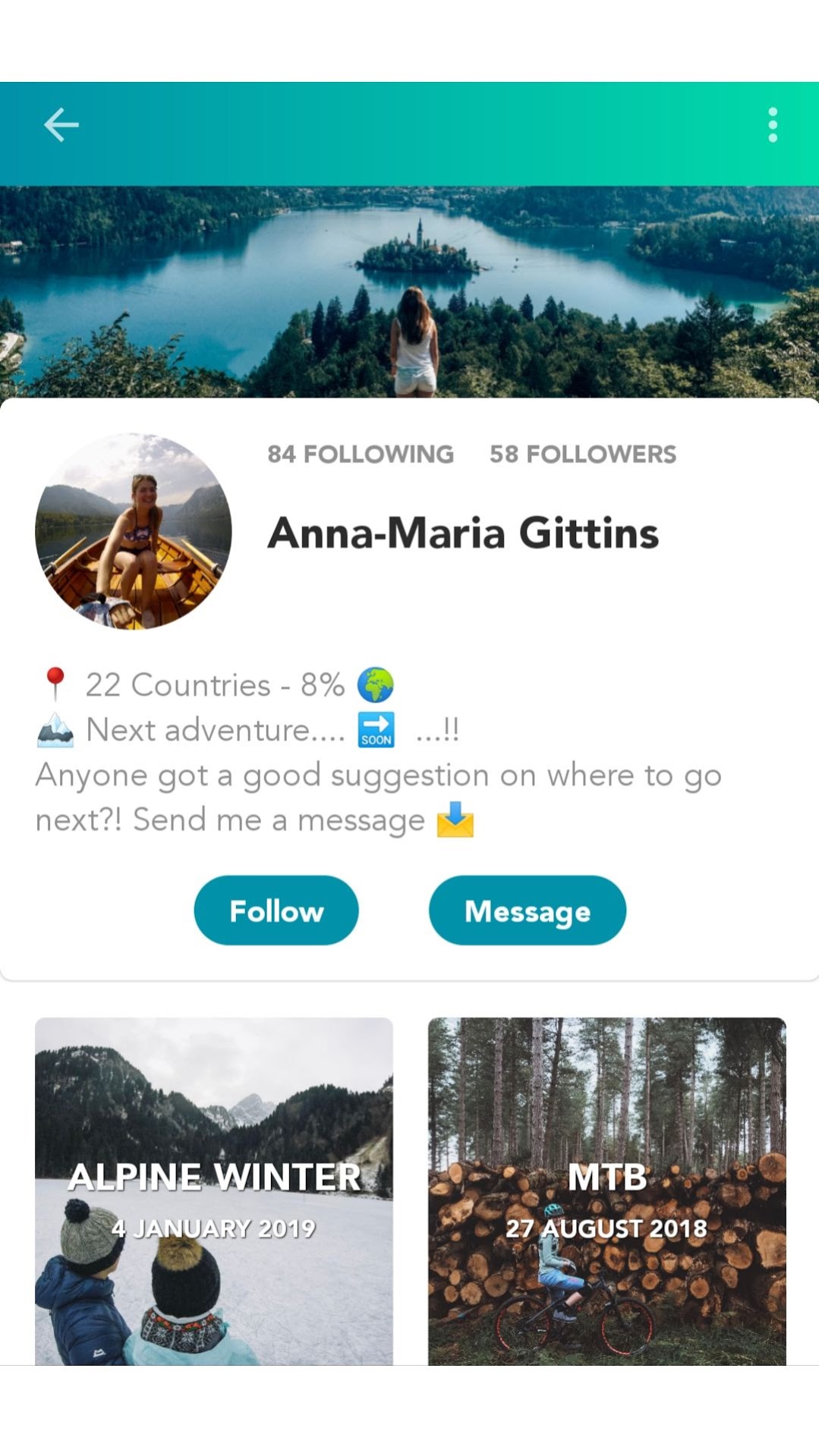 Bank Holiday Monday in Edinburgh
Monday saw the sun shining which meant the exploring could really begin in the Old town. Wow the architecture is something else. Everywhere you look the buildings are stunning and have seen so much history over the years. Grassmarkets is cute street – sweet shops and coloured buildings what more could you want? Perhaps a view of the skyline? Calton hill is where you want to be! A 360-degree view of the city is a must if you are there. Arthur's seat is meant to be amazing as well especially for a sunset but there was no time and good excuse to go back! After a walk up, the Royal Mile trying to pick a cashmere scarf which is an obvious buy whilst in Edinburgh, the Royal Botanic Gardens is where my day ended. 10 nature filled greenhouses and 70 acres of gorgeous flowers . although being rhododendron season I was quietly dying (Highly allergic!!), it was one o the best gardens I've been to in the UK, so I'd highly recommend
Anna-Maria gave us also a brief introduction of how she find Alpacr and using the app:
I like using Alpacr as it gives you real life experience on places around the world and ideas on where to go on your next adventure. It also allows you to remember your travels and blog your trips first hand so you can look back in a few months time and have what I call an 'oh yeah!' Moment where maybe you'd forgotten something you'd done on a trip.
My bucket list for 2019 is difficult to answer as I travel so much with work that I never have any time off in order to travel but I am hoping to go to Macau with work which I'm super excited about and also I'm going to the North of Norway to Tromso over Christmas so that will be my personal travelling for the year!
I would recommend the app to backpackers, but not just them as I think it would be a great way to blog as well and of course there as some people who travel all the time that aren't necessarily backpackers!
Thank you so much Maria! Follow Maria's story and meet other inspiring travellers on the Backpacking App: Alpacr.
Discover our previous blog: A Guide to Amserdam, through the eyes of a local