Fun, Alternative Travel Questions to Ask a Traveller
Thu, 15 August 2019
We asked one of our lovely Alpacr users, who is a veteran backpacker and solo female traveller, fun and alternative travel questions to find out more about what inspires her travels, how she does it, and much more.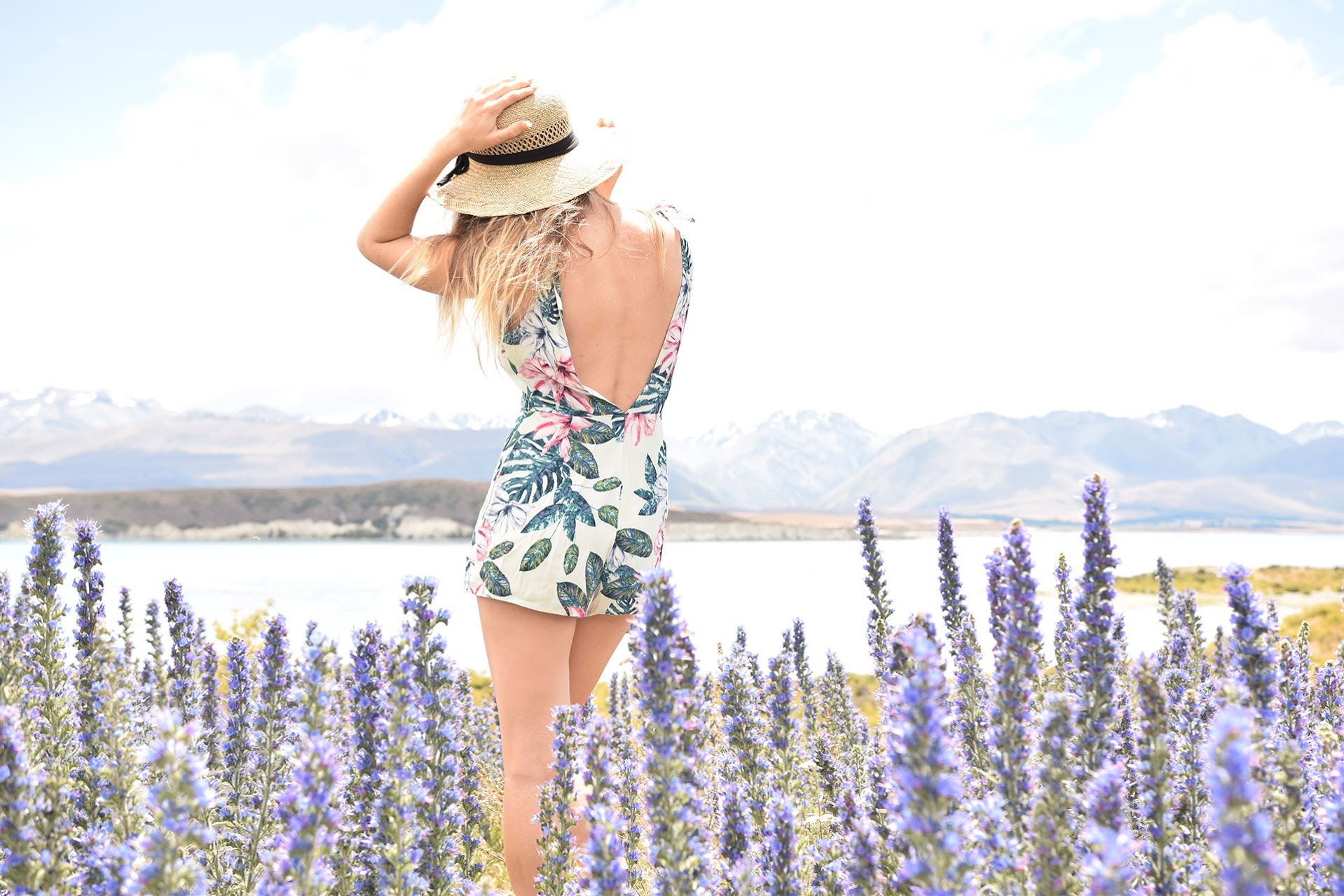 Check out @Brinlietravel on the Alpacr, the travel and adventure app, to see where she's been around the world! With beautiful photos and great detail of her experiences around the world, you'll be sure to be inspired! Map out where you've been on the Alpacr app with each trip post you upload to track where you've been!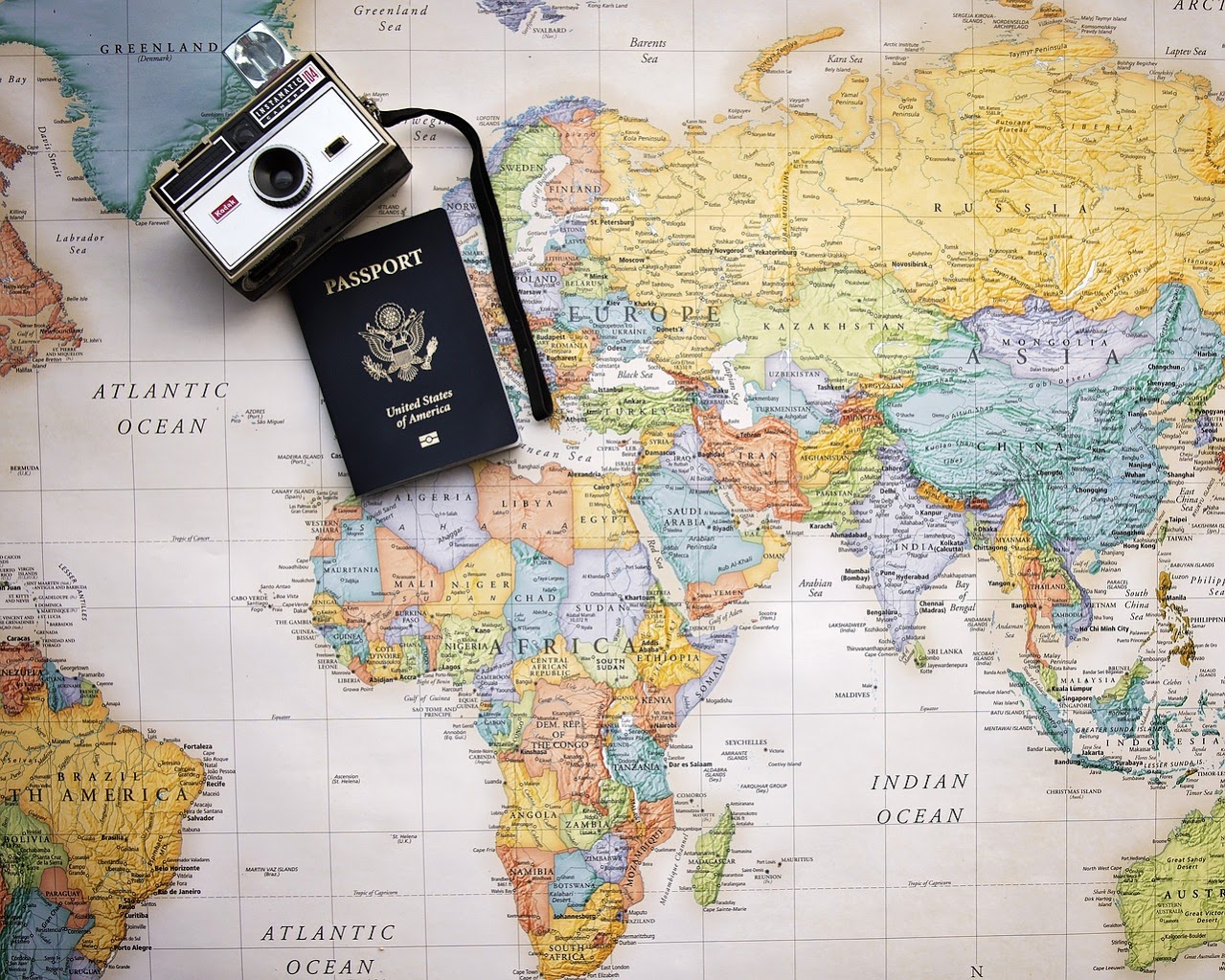 1.Have you found creative ways to fund your travels?
"I'm starting to get into selling travel photography. However, I am pretty average in that I am a digital nomad, and I make my money teaching online with VIPKids and Gogokid.
I would say the best unconventional way I've found to "fund my travels" has been social exchanges. Mostly, I always befriend people. You never know how far being a smile can go. When I arrived in China, I was planning on taking a taxi to my hotel but a nice local I met on the flight offered to help me navigate the subway and escorted me all the way to my hotel (thus saving me a lot of money). On another occasion, in Yogyakarta, Indonesia, a local college student took me on a free tour of all the historical sites in his town. Including some that weren't even on my radar. So I would say in some places friendship can be the best way to fund your travels. Often people want to share their culture, language, and cuisine if you give them the opportunity.
Additionally, there are lots of opportunities to stay with people for free, sometimes in exchange of services. I was a demi pair in Australia earlier this year where I had free food and rent in exchange for taking and picking up their son from day care every day. Or I am currently helping a friend house sit for free rent. So if you are comfortable with exploring options like these then there is a plethora of ways to make things more affordable for you. I would say most of these opportunities can be found through social networks like Facebook."
Try Alpacr's local adventurer feature to meet nearby travellers and meet other backpackers during your travels, or simply get recommendations on what to do or where to stay!
2. What's your favorite travel question you've ever been asked?
"I always like it when my friends ask me if I'm free to travel with them again ;) Additionally, I like when someone asks for my instagram handle! haha
But in all seriousness, I like when people ask me how travel has changed me. It's really pushed me out of my comfort zone and taught me how competent I am. I can trust myself to work through any situation and that's been so empowering to realize. Some people tell me I'm brave but I take that opportunity to tell them that you never know what you're capable of until you try. My parents are marathon runners and they have always told me that more than a physical fear it's a mental game to get yourself to the finish line. I would say that it's the same with travel. Sometimes I still get nervous before a trip or doubt myself, but I always push on. Travel has taught me so much about myself and I would never trade that for anything."
3. Where in the world would you go back to right now if you could?
"I am always thinking about the places I'd love to go back to. I would want to go back to Thailand, Vietnam, and Bali (Indonesia). I didn't spend that much time in a few of those locations and I love Southeast Asia in a way I never thought I would. When you are making US dollars online then those countries are very affordable. Additionally, I'm a sucker for warm weather. "
With 50,000+ photos uploaded on Alpacr, the travel and adventure app, easily get inspired through other travellers' experiences and stories when planning your next trip! Alpacr encompasses features to allow you to document your trip as you go, reminisce on past travels, get inspired through our newsfeed featuring incredible user trips, and connect with travellers and backpackers with similar interests as you!
4. If you wanted to travel to a destination to master a new skill, where would you go and what skill would you like to learn?
"I would want to continue to learn Spanish in South America or go back to China to continue learning Chinese. I've found you learn so much by immersion if you just apply a little effort. As far as self investments go, it's one of the best. It's free to start learning from the locals and very gratifying to be able to connect to someone that you never would have otherwise. Not only does being immersed in another country's language help you learn faster but learning another language helps you think differently and so more critically about things."
5. What's the most adventurous thing you've eaten whilst traveling?
"Until last week the most adventurous thing I had eaten was chicken foot in Taichung, Taiwan and ice cream with grasshopper bits in Sydney, Australia. However, I really went out of my comfort zone and ate a scorpion when I was in China. I have been supporting the movement to switch to protein as a sustainable protein source. So I decided I should really get behind my words and I did! It was more of a mental challenge than a gastronomical one. It took me several minutes to get it into my mouth but once it was there it was just crunchy and there were no problems."
Check out our recent blog on Top 3 Backpacker Locations for Vegans.
6. Where were you or what were you doing on your travels in a moment you felt what you were doing or seeing was incredibly surreal?
"I think one of my most vivid travel memories is of the Dark Sky Reserve, New Zealand. We were camping in the middle of it. I awoke in the middle of the night and caught a glimpse of the sky. It took me a few seconds to register that that's what I was looking at and I wasn't still dreaming. It was so bright and the stars were so close. I woke up my travel partner to join me and then stepped into the night. It was like I was stepping into the sky and then was just completely surrounded by stars. They were completely mesmerizing. I honestly didn't know stars could look like that."
7. What useful travel hack(s) have you picked up along your travels?
"I realized very quickly the environmental cost of my traveling. It's especially apparent in South East Asia. Everything was sold in single plastic and would reappear in every possible location. There was plastic on all the beaches, on all the roads, in all the houses. I hated that I had to buy single use plastic bottles. So as soon as I came back on a break from my travels I bought bamboo cutlery, shampoo and conditioner bars, and most importantly a filtered water bottle. It's a little difficult to remember on flights where it's inaccessible if you packed it away. So the follow up hack is to make sure you are prepped for your flight so you don't have to use all the plastic wrapped amenities.
My other big hack is to put your credit cards in a few separate places. This way if you lose your wallet in Indonesia (cough, cough, not me ;) then you don't need to have a complete panic attack. What's worked for me is to carry around my main card but to put back ups in a pocket in another backpack."
8. Do you think a desire to travel is learned or inherited?
"Neither. I think it's Social-Economical opportunity. I use to say that travel is a life style choice but it's not actually an opportunity that everyone has. So in the way that social economical class is usually inherited from your parents, it's inherited. I personally started traveling with my parents so there were a few things that were learned. The universal skills to navigate airports and public transportation were probably the first ones I learned that you would need. I'm lucky that the fundamentals of travel were taught to me. However, it's never too late to start traveling. One of the coolest things about it is that you are meeting so many people at different ages on different paths who all have the same passion. I think everyone has the desire to see the world and learn more about this place that we all come from."
9. Do you have a music playlist for your trips when you travel and do you change up your playlist depending on your travel destination? Do you have different songs that remind you of different travel destinations?
"I don't actually have a travel playlist, I listen more to podcasts than to music. However, I do have a lot of songs that remind me of places. Good Old Days by Macklemore reminds me of when I first came to Sydney, Australia. If I could ever go back to a time in my life it would be this one. Everything was so fresh and new. Next would be the song Coastline by Hollow Coves, for New Zealand. A close friend and I did a road trip all along the South Island. There was so much raw beauty and it felt so pure. It's the same feeling that I get from the music. Next would be Agape by Bear's Den for when I lived in the Czech Republic. I had really been traveling to avoid confronting some of the emotions I had from a rough break up. So when I stayed in Prague, I really started trying to process these emotions and stop running from them for a second. And the last one that has a really strong memory is Get Low by Zedd. I was in Bangkok for my birthday and was on top of building at a rooftop sky bar and that song came on. Everything felt like it came full circle. It was like we weren't just on top of Bangkok, we were on the top of the world."
10. What's your best loved travel-based movie or documentary?
"Before I started traveling, I watched The Secret Life of Walter Mitty over a dozen times. At that point, I didn't know I'd ever be a full time traveler. I loved the sound track and the cinematography. It was beautiful, uplifting and awe inspiring. I also try to "Live life by the abc's...adventure, bravery and creativity." ― James Thurber."
Interviewee: Brinlie, Alpacr User
Interviewer: Camille Biagini
Join a growing backpacking community on the backpacking app that's on the rise to find travel inspiration, meet other travellers, and share your favorite travel memories and stories!