The Top 3 Backpacker Locations for Vegans
Fri, 26 April 2019
Before you choose your backpacking destination and finding your backpacking community be sure to accommodate your vegan diet. Not every country is vegan friendly, so make sure your culinary aspirations and vegan lifestyle aligns with the top places to visit whilst backpacking.
Here's our top 3 vegan backpacker locations
1. Lima, Peru
Peru, the country of beautiful landscapes and astonishing views that should definitely be on your travel bucket list. Lima, the capital of Peru, brings a lot of surprises including the top vegan friendly restaurants in South America. One of them is Seitan Urban Bistro which offers a Smoked Veg Sushi with Cashew Cream Cheese, which provides an euphoria of tastiness. The service is up there with the best and they have various offerings of vegan food. Thus, it is worthy to try also their quinoa burger topped with a white mushroom sauce. This vegan friendly city is mixed with bustling city vibes and offers gorgeous ocean views. What more can you ask for if you are vegan and carrying your travel backpack?
2. Jamaica
If you are a vegan, Jamaica is one of the top places to visit! Why is that so? No matter which part of Jamaica you're backpacking, vegan cuisine is highly present there. If you are away from the coast and you decide to have your backpacking trips somewhere in the mountains, you don't have to worry that you wont find vegan food on the way. Places there, especially in the mountains, are bound by agriculture where you can find a lot of vegetables and fruits for a cheap price and cooked in a creative ways in different vegan restaurants. Vegans are blessed by visiting Jamaica because of the presence of the Rastafarian diet which is vegan and centred on a philosophy of restoring vital energy to the body. Thus, food there is mostly well-seasoned and flavoured with delicious herbs and roots. The local people there also consume tonics that are incredibly healthy natural juices filled with dozen of vitamins and produced by Rastafarian eateries. For example, in Kingston, at New Leaf Vegetarian Restaurant you can have a great lunchtime and the big percentage of the dishes is of a vegan nature. One to try are the Raw Vegan Patties. They look like small burgers often filled out with avocado, mustard, pepper and onion - a very simple meal and at the same time so tasty! Outside the Kingston, Eits in the Blue Mountains offers a fusion of Jamaican and European cuisine where, although it is not completely vegan, you can find plenty of vegan meals. Anyhow, Jamaican vegan food certainly reflects the rich culture and authenticity of the local places there.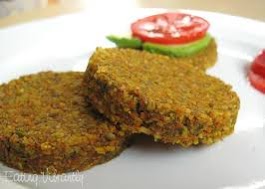 Raw Vegan Patties
3. Glasgow, Scotland
Away from the exotic island of Jamaica and natural landscapes of Peru, we are moving to Glasgow. The reason is simple - Irn-Bru Roasted Jackfruit. Jackfruit, mostly unfamiliar to non-vegans, is a great replacement for meat. Irn Bru is a fizzy juice and one of national drinks in Scotland. It's bright orange, insanely sugary and "made from girders". Jackefruit is roasted in Irn Bru and this unusual combination is fanstastic! So if you are planning to visit Glasgow as a part of your backpacking journey, don't miss this!
Oh, at the end don't forget to put your best vegan restaurants in your travel bucketlist! One of my favourite ones are Raw Bite of Cacao because they give you enough energy while backpacking – instead of Snickers, take Raw Bite :D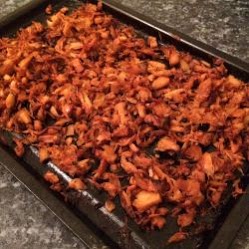 Irn-Bru Roasted Jackfruit
Hopefully, all these tips were a bit helpful so follow me on backpacking app and help us to build our backpacking community and travel social network!
Helena Kariko from Alpacr, travel and adventure app
Now that you're hungry, get inspired by Martyn Sibley in our last blog here