Travel Inspiration: A Look at Alpacr's New Search Feature
Fri, 27 December 2019
Travel Inspiration: A Look at Alpacr's New Search Feature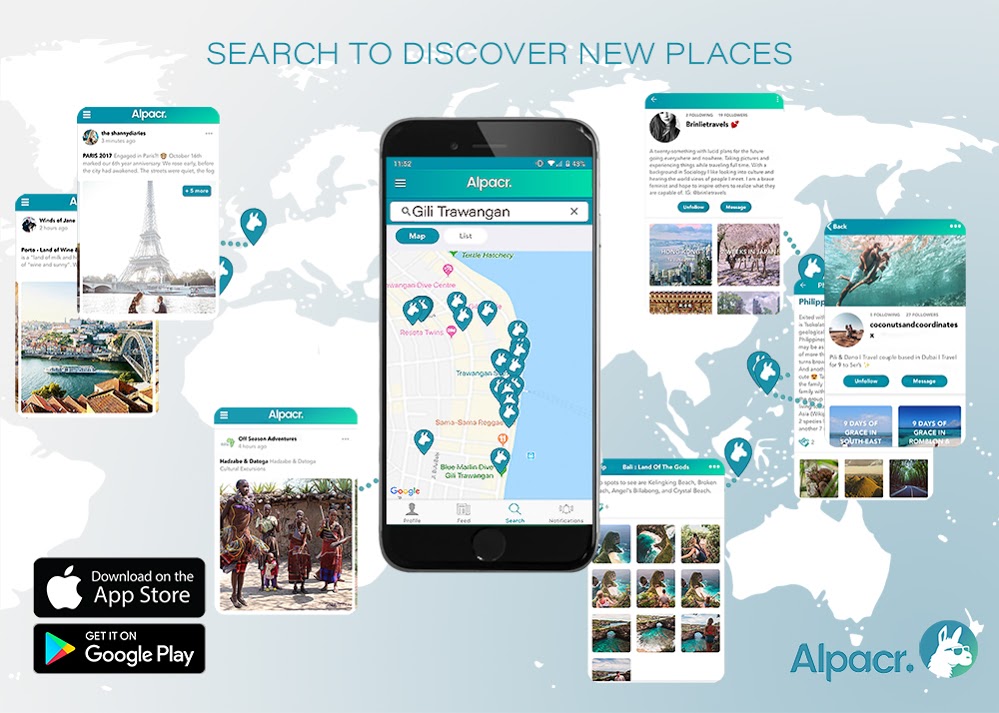 Guide your next adventure with our newest update – the search feature! Designed for those travellers ready to be inspired by authentic travel stories and travel insights from other Alpacr users. Whether you're looking to discover a lesser known island off the coast of Africa, determine your next mountain adventure, be inspired to take a thrill-seeking getaway, or get genuine insight on the tourist meccas of the world, Alpacr's search feature allows you to search destinations from around the world and explore where other travellers, backpackers, and adventure-seekers have been. Thrill your explorer senses with new discoveries on search, from countries to cities or towns on every continent.
Simply type in a location anywhere in the world and our interactive map will showcase trip posts made by honest travellers from that city, country, or region. Zoom in to hone in on a specific area and see pins of where trip posts have been posted. Zoom out and discover trip posts made in the surrounding area or countries. There's an option to also view trip posts from your searched destination in list form to give you a more visual representation of the created trip posts in that region. Our easy-to-use layout will allow you to discover a whole range of inspiration travel posts from all around the world!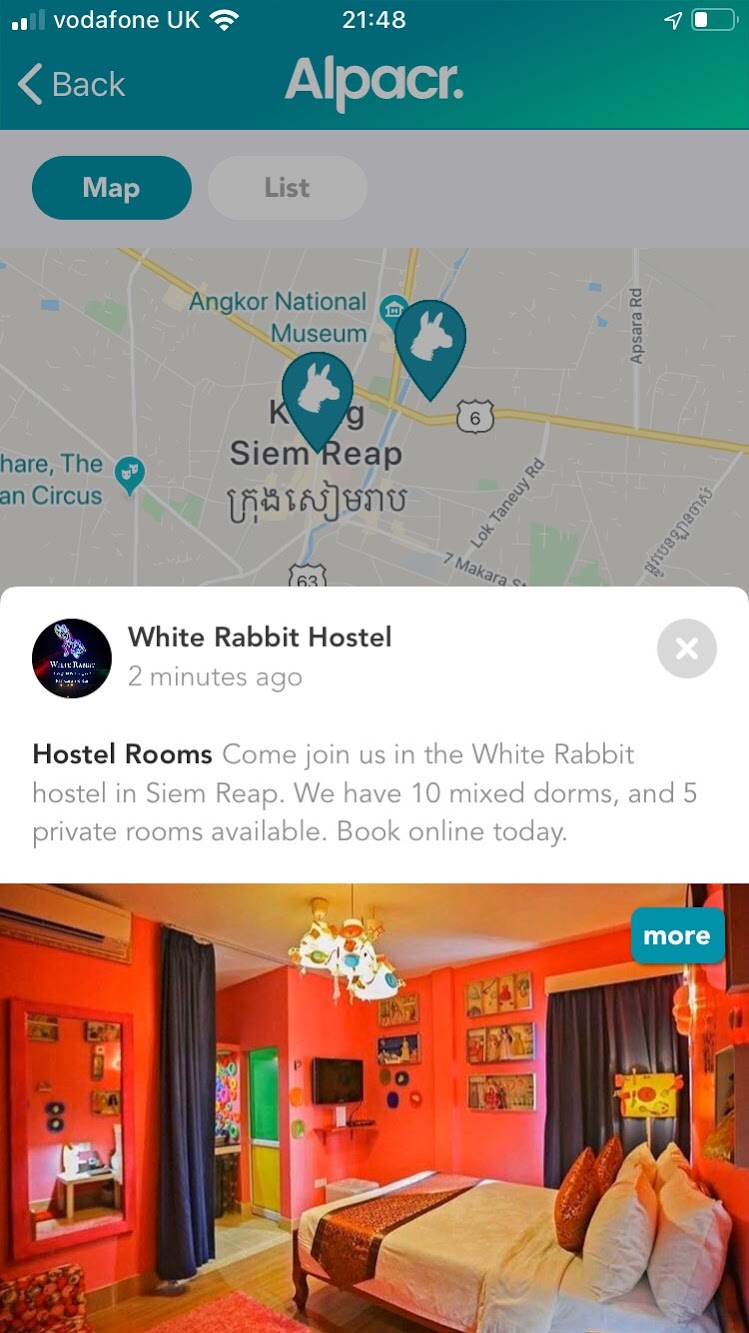 Join a rapidly growing travel community on the travel blogging and adventure blogging app, Alpacr! Find travel inspiration, meet other travellers, and share your unique travel memories and stories with fellow travellers!
Whichever your travel style, connect with other travellers with similar interests, who give you an honest insight into their travel experiences. Unpack that thought of posting the perfect picture and express how you truly experienced a destination on Alpacr. Wherever you find yourself, bring Alpacr, the travel and adventure blogging app that allows you to organize and write about your travel experiences from around the world, with you.
Be apart of a global community of adventure lovers, and connect with nearby like-minded travellers as you trot around the globe. Alpacr is the travel blogging social network, designed by adventure lovers, for adventure lovers.