Why are Erasmus plus projects one of the best ways to travel for cheap?
Tue, 09 April 2019
One way to save money is definitely Erasmus. The process of applying is pretty simple, you just need to search for the right Erasmus projects groups on Facebook which share links of various projects on a daily basis. Then you need to send applications and you will be accepted for one of the projects eventually and your travelling and adventure can start.
Romania and her hidden treasures
I went on Erasmus plus project in Romania and that was my first but not the last project by this programme. Firstly, the only duty that you have regarding these projects, is to find a transport route under the budget which is approximately 300 euros and you get a refund for that after the project. Everything else is completely covered (food, drinks and accomodation - you just need to have a small budget if you want to spend on something else there). My transportation costs in total were less than 80 euros and I have visited three countries and five different places for that amount which was refunded afterwards. So first, I visited Budapest from Zagreb with Flix bus and then I went to Cluj Napoca in Romania where there was a meeting place for all participants from the group. That costed me in total around 30 euros regarding the fact that the Flix buses are very cheap. From Cluj the whole group went to Poiana Negri, a beautiful place in the mountains of Transylvania that will certainly take your breath away if you decide to visit. In general, Romania is a beautiful country with amazing nature, fascinating landscape and places to go, definitely worth visiting.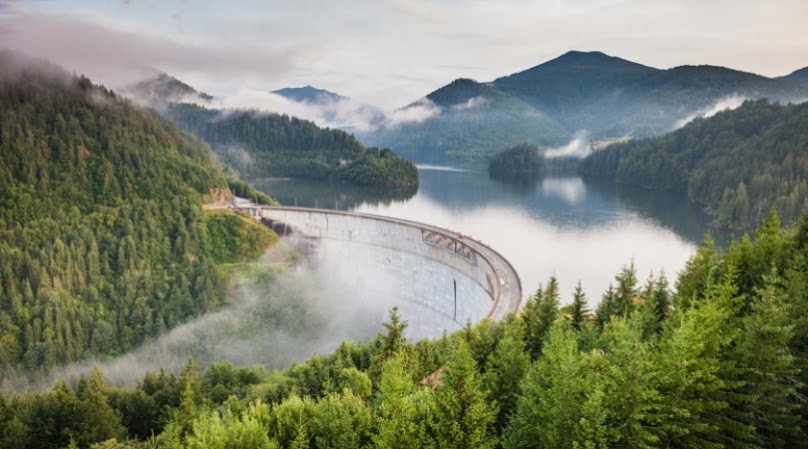 Barajul Drăgan-Floroiu, Lunca Vişagului, Romania
Nine teams, five nationalities and an international environment
We spent around 10 days on a project and I got a chance to meet more than 50 participants from all around the world and backpacking community. I met amazing people and learned more about other cultures and mentalities. Thus, I have gained new friends which is an invaluable experience. While on a project, we went to visit a city Vatra Dornei, a lovely small and peaceful place nearby. After the project we had two more days for travelling on our own so we went to Cluj again which is an undiscovecered treasure for the night life. We were in Transylvania hostel in the city centre which was very cheap and the night costs around 10 euros. Cluj is a very vibrant city and the best places to visit are definitely Unirii Square with its massive St.Michael Gothic church and one of Cluj's most popular tourist attractions and major city landmark's; Central park and Cluj botanical garden, Beautiful gardens, roaming or lazy cats, night clubs such as After Eight, Midi Club, Janis Stuf which is a popular student bar and many other hidden spots makes this city vibrant and lively.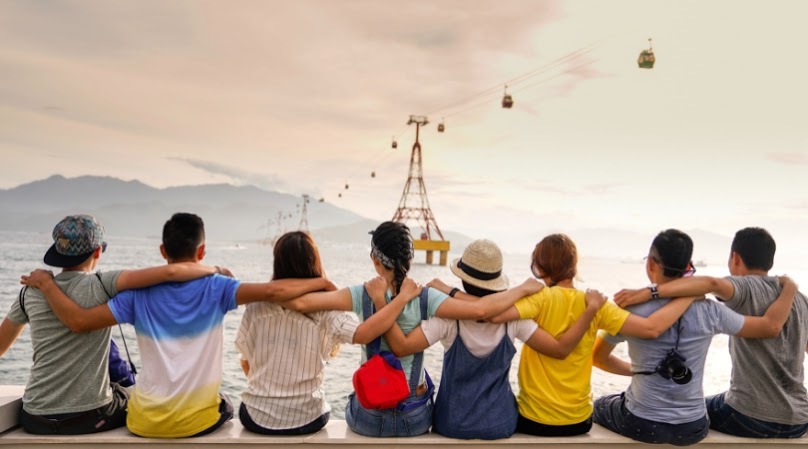 Venice, the lovely dreamplace
After the good vibes of Cluj I went to Venice and the lowest price for the flight by Wizzair was around 20 euros but I chose the one with priority that costed around 40 euros because I was still very under the budget. I arrived to Venice and experienced lovely sightseeing there. Italy itself is a really beautiful country so don't miss Venice if you have never been there – it's a must. Top places to visit there are definitely Piazza San Marco, the Torre dell' Orologio, and the Doge's Palace – a Gothic palace that was also the seat of the government under the Venetian Republic. Venetian Ghetto and Grand Canal which is a heavily transited waterway that runs through the center of Venice, from the railway station to San Marco and various Art Museums. I have spent one day there before going to my hometown and was impressed with its architecture and beauties.
In conclusion, moving out from your comfort zone is one of the best things you can do. That is the moment when positive changes will happen and good things start. For me this experience was amazing.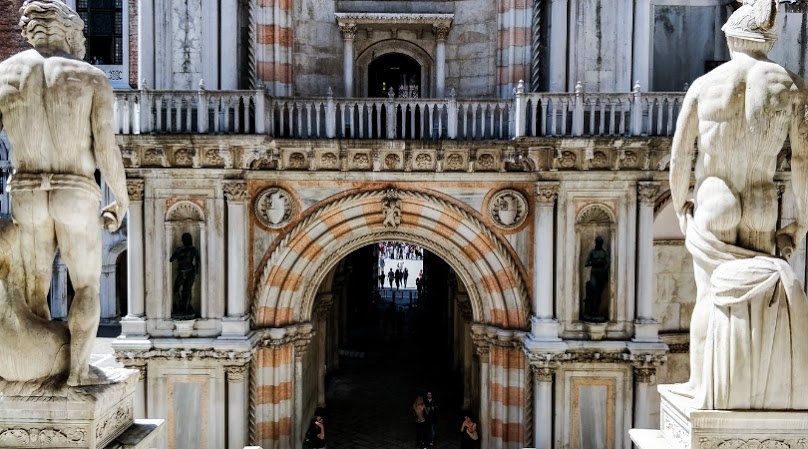 Doge's Palace, Venice
An enriching opportunity in every sense and people there motivated and inspired me to travel more and that nothing is impossible. These projects are not only about cheap travel, they are about learning new things, meeting new people, their culture and mostly they are about knowing more about yourself. You just need to decide and then go for it. That is when life starts ;)
By Helena Kariko, Intern and Pack Member at Backpacking App and travel social network; Alpacr.
Want to discover Thailand? Here's our top 3 Thai spots!